Our mandate as professionals is to create sustainable,
user-friendly and inspiring environments.
COMPANY PROFILE
TMA Architects provides committed and customised Architecture and Planning services
TMA Architects is a young and dynamic Cape Town based architectural practice, which is actively participating in both the South and East African markets.
TMA is currently delivering a tailored service to a client base ranging from institutional, government and private clients in South Africa, Namibia, Zimbabwe, Uganda and Kenya. Since establishment in 2002, TMA's competiveness in the market has been founded on our delivery of creative, cost efficient and contextual solutions and the development of successful client relationships that have resulted in repeat collaborations.
TMA continued growth focus is on involvement in East Africa where a local registered practice has been established to facilitate our interests in the East African Community market.
Our mandate as professionals is to create sustainable, user-friendly and inspiring environments
At TMA, we are committed to context appropriate and sustainable design solutions that marry the most exciting aesthetics with effective structural and technical solutions that meet, and often surpass, the client expectations.
Our process is creative, efficient and cost-effective
Design in the broadest sense is the single most important aspect of our service. This implies the most efficient and cost-effective organization of space; from the smallest detail to the most functional and appropriate planning of the building within its site and context.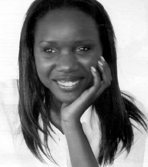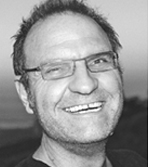 DIRECTORS: Tina Muwanga & Andreas Werner
TEAM TMA
Tina Muwanga and Andreas Werner are TMA's senior directors both of whom have a broad range of expertise and international experience. They provide project oversight assisted by their team of architects, designers and technical personnel in association whose diverse input is bound by a common commitment to making a lasting and valuable contribution to our built environment.
Our team of architects with international experience and exposure has established networks of contacts with leading consultants in the field in South and East Africa that can provide additional logistical support.